Introducing The Platform for Healthcare Transformation
A "Mohan Nair Interview" with Rama S. Juturu, Founder & CEO, RamaOnHealthcare
Behavioral Health Business
June 8, 2023
Health Affairs
June 8, 2023
Health Evolution
June 8, 2023
Fierce Healthcare
June 8, 2023
Medical Futurist
June 8, 2023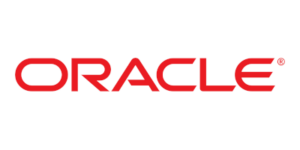 Q&A: Travis Dalton, Executive Vice President and General Manager, Oracle Health
An Innovation Platform with Intelligence
RamaOnHealthcare talks with Travis Dalton. He is general manager of Oracle Health's Global Industry Unit and pairs Cerner's healthcare product portfolio with Oracle's technologies to better outcomes for patients and providers, while reducing administrative workload and healthcare costs.
Receive Healthcare Industry News and Insights Daily in Your Inbox
Subscribe now to receive expertly curated news and daily insights. Join a growing community of over 15,000 professionals who rely on RamaOnHealthcare to be informed and up-to-date.
Headlines
Healthcare IT News
June 8, 2023
Becker's Healthcare
June 8, 2023
4sight Health
June 8, 2023
Managed Healthcare Executive
June 8, 2023
Medical Xpress
June 8, 2023
Fierce Healthcare
June 8, 2023
Medical Economics
June 8, 2023

Thousands of influential RamaOnHealthcare executive readers are interested in your company's solutions, services and industry achievements. Reach out to
partner@ramaonhealthcare.com
for information to sponsor on our daily newsletter and website.
RamaOnHealthcare
May 30, 2023
American Hospital Association
May 30, 2023
Keckley Report
May 15, 2023
Health Affairs
June 8, 2023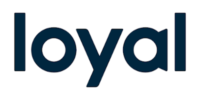 Emerging & Trending Company of the Week
Loyal
enables health systems to visualize their patient's consumer experience through a combination of easy to use and smart digital tools.
Loyal's comprehensive platform is the engine that drives the healthcare consumer omni-channel experience, providing engagement tools at every touchpoint along their journey including chatbot, scheduling, messaging, provider search and data management.
Emerging & Trending
Healthcare Companies
Get to know a growing community of emerging and trending healthcare companies who are spotlighted in RamaOnHealthcare's daily newsletter and website.
Page load link