Imperatives in Healthcare – A Reflection and 2022 Roadmap Ahead
To Our Valued Readers and Sponsors
We are pleased to announce The Platform for Healthcare Transformation will launch in Q4 2022. It will provide ROH readers with improved search capacity, enhanced publishing opportunity, and new collaboration tools.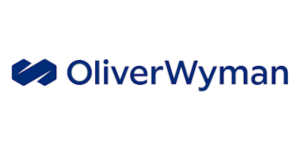 6 Keys to Addressing ACA Exchange: Challenges and Opportunities
There's been a resurgence on the Affordable Care Act Marketplace. We've seen rises in membership and carriers offering plans following significant contraction between 2015-2018. Despite the gains, the ACA remains volatile. Oliver Wyman lays out 6 Keys to Success to guide insurers to toward success.
Receive Healthcare Industry News and Insights Daily in Your Inbox
Subscribe now to receive expertly curated news and daily insights. Join a growing community of over 15,000 professionals who rely on RamaOnHealthcare to be informed and up-to-date.
A Mohan Nair Interview with Rama S Juturu, Founder of RamaOnHealthcare
"There is a fix for Healthcare. The status quo isn't an option. Disruption is the answer."
RamaOnHealthcare was formally created 6+ years ago while started the curation work 20+ years ago with a vision to use information better to improve healthcare and patient outcomes. Since then, Rama has curated over 1 million articles and, though there have been improvements, a true transformation has yet to occur. Now, with advancements in artificial intelligence, machine learning, the Internet, our vetting of articles we are in a position to truly disrupt healthcare delivery and improve the lives of patients everywhere.
Rama was fortunate to be interviewed by a leading expert Mohan Nair to discuss these topics and would love to have your feedback and thoughts. Please send your response to: partner@ramaonhealthcare.com.

Thousands of influential RamaOnHealthcare executive readers are interested in your company's solutions, services and industry achievements. Reach out to
partner@ramaonhealthcare.com
for information to sponsor on our daily newsletter and website.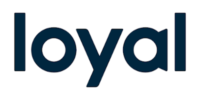 Emerging & Trending Company of the Week
Loyal
enables health systems to visualize their patient's consumer experience through a combination of easy to use and smart digital tools.
Loyal's comprehensive platform is the engine that drives the healthcare consumer omni-channel experience, providing engagement tools at every touchpoint along their journey including chatbot, scheduling, messaging, provider search and data management.
Emerging & Trending Healthcare Companies
Get to know a growing community of emerging and trending healthcare companies who are spotlighted in RamaOnHealthcare's daily newsletter and website.