About The RamaOnHealthcare Platform
RamaOnHeathcare is building a community to provide daily insights regarding innovation in transforming healthcare. The tremendous healthcare and digital transformation over the past few years requires further innovation to now manage and build upon the resulting information, ideas, and products. To best embrace that power and potential, RamaOnHealthcare is launching the novel "The Platform for Healthcare Transformation."
Personalization: Personalize RamaOnHealthcare to receive the healthcare content you want to receive!
Curation: Curate RamaOnHealthcare content, add your own content, and share with others!
Collaboration: Networking and comment features are in active development!
RamaOnHealthcare is already a critical part of healthcare organizations transforming the healthcare industry. The RamaOnHealthcare Platform is built to help organizations further filter the noise and bring relevant content to their organizations to share and collaborate with internal teams, clients, and partners.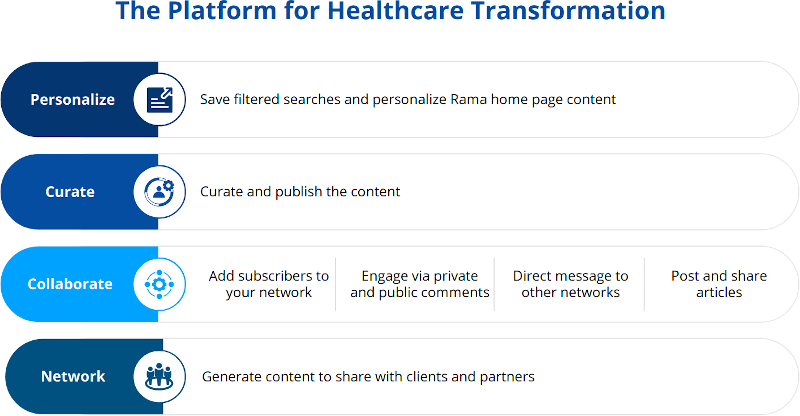 Sign up now for the RamaOnHealthcare platform for free!